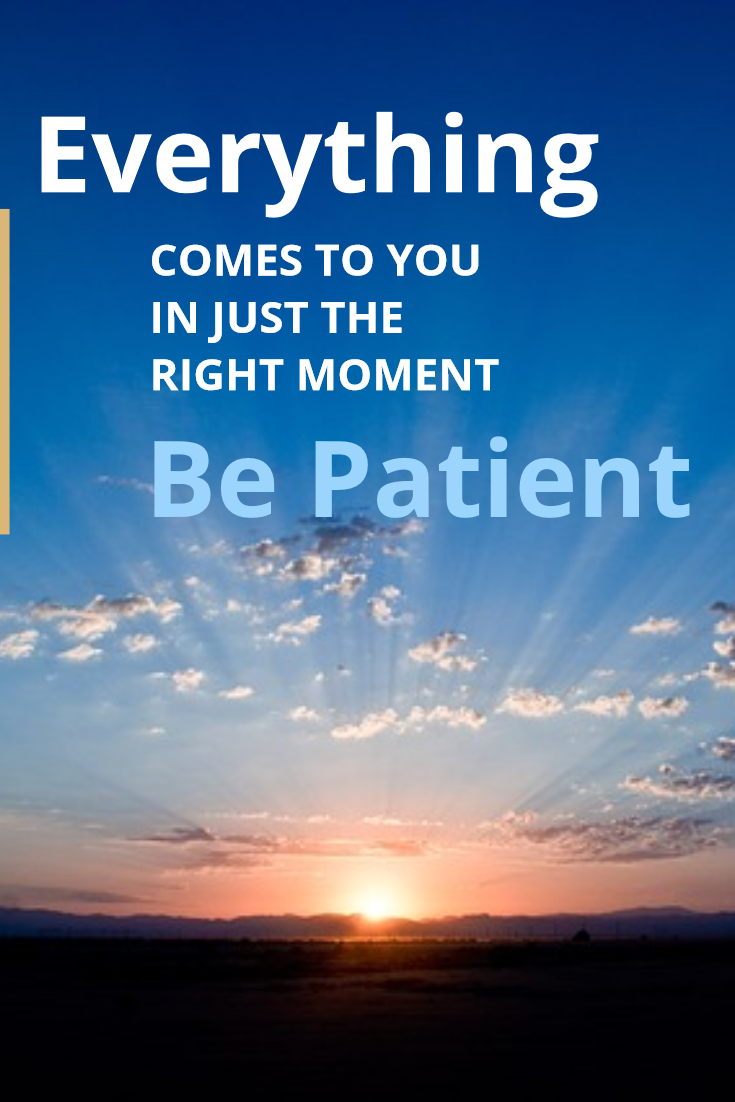 Everything comes to you in just the right moment. Be patient!
Sometimes we are eager for new things in our lives – maybe we need a new car, another place to live or a better paying job. The rush to get our needs met or meet a new goal can often bring out the plenty of stress as we strive to obtain what we want.
But it's important in the middle of our busy lives to just relax. Wait for things to change. Perhaps that better opportunity or new place to call our own is just moments away. Be patient, and when the timing is right, you'll usually find it ready and waiting for you!